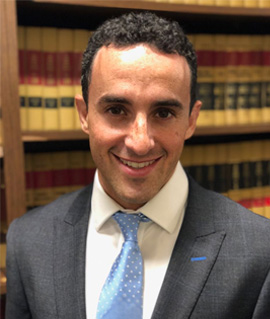 Education
– Chicago-Kent College of Law, With Honors, 2007
– Hebrew Theological College, With High Honors, 2004
Shneur Nathan is a founding partner of Nathan & Kamionski LLP. Mr. Nathan is a trial lawyer with a reputation for effectively and passionately representing his clients won from the hundreds of federal and state court cases that he successfully brought to resolution. Mr. Nathan's poise and preparedness at trial gives his clients peace of mind during some of the most important times of their careers or businesses.
Prior to joining Nathan & Kamionski LLP, Mr. Nathan was a partner at Hale Law LLC where he handled complex litigation including reversed convictions, police shootings, class actions, securities, employment discrimination, wage and hour, insurance coverage, and insurance defense.
Mr. Nathan is proud of his service on behalf of the City of Chicago's Department of Law as an Assistant Corporation Counsel where he spent three years trying cases involving alleged police misconduct. Mr. Nathan's personal motto of get it done is one he uses while practicing Muay Thai and Brazilian Jiu Jitsu and this intensity is part of what makes him successful in his trial practice.
Illinois, 2007
New York, 2009
Federal Trial Bar, 2009
Northern District of Illinois, 2008
Central District of Illinois, 2014
Southern District of New York, 2012
Eastern District of New York, 2012
Northern District of Ohio, 2015
United States Court of Federal Claims, 2016